Berry Smoothie
Berry Smoothie for Babies and Toddlers
When Eller tried this he just was not into his straw cup, so I tried other methods of giving him his smoothie (bowl= fail) and ultimately just gave him little sips in his @ezpzfun tiny cup. Other than him not wanting the straw cup, he still loved the smoothie and demolished it all! Love adding ounces of breastmilk easily from the MyMilk trays by @soupercubes!!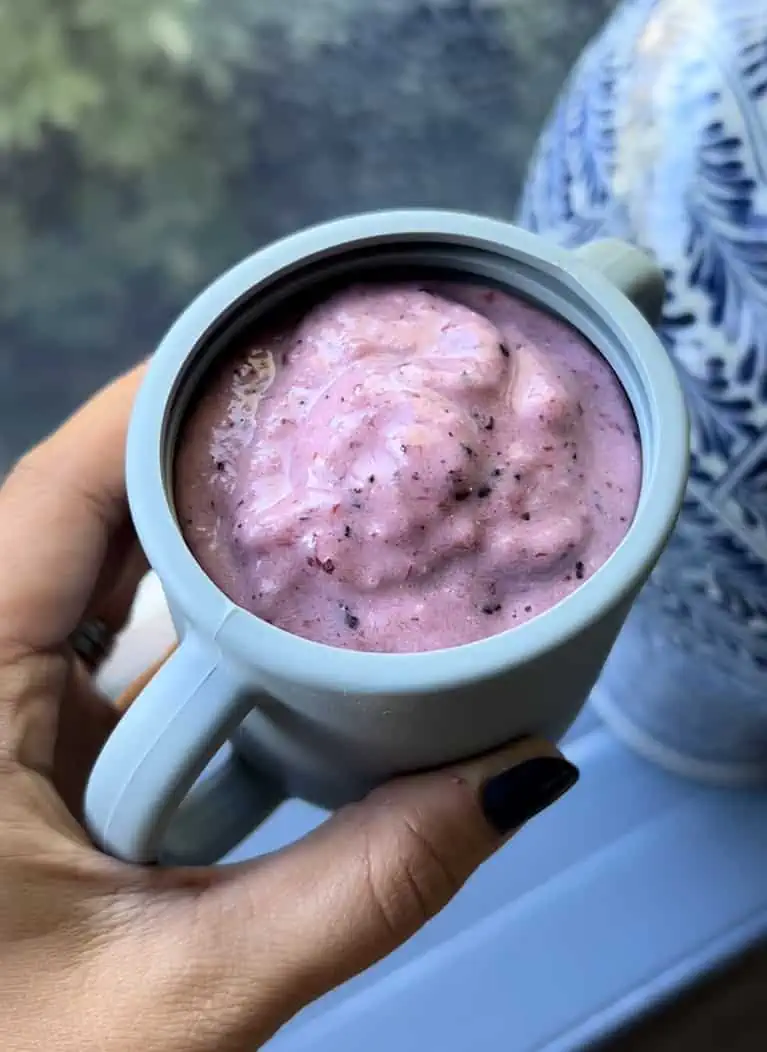 Ingredients
1

cup

frozen antioxidant blend

blueberries, cherries, pomegranate, strawberries

1

oz

frozen breastmilk

I freeze mine in @soupercubes my milk trays

1/4

cup

Greek yogurt

1

banana

optional: spinach

chia seeds, nut butter
Instructions
Put all ingredients in a blender and blend together until smooth.